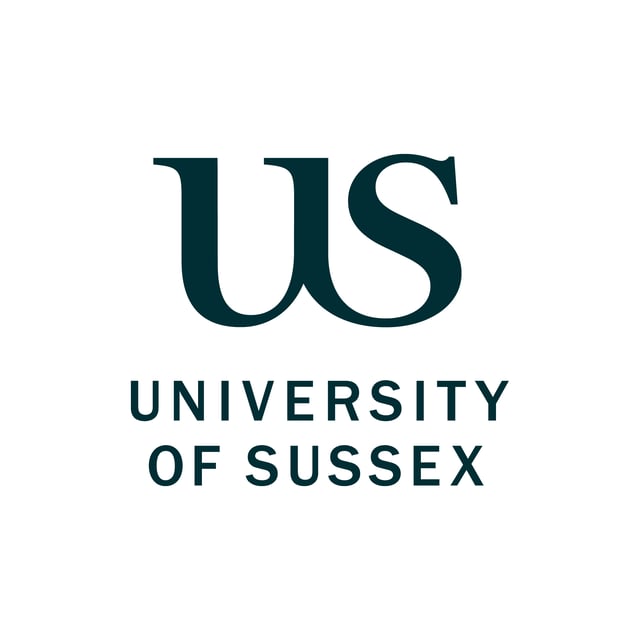 25 scholarships are available in the majority of Sussex Schools, and are awarded on the basis of academic performance and potential. The scholarships are offered for one year.
Type of award
Postgraduate taught
Award amount
50% off international student tuition fee
Eligibility
To be considered for the Chancellor's International Scholarship you must meet all of the following criteria:
Have applied for and been offered a place to study on a full time Postgraduate Taught degree at the University of Sussex (e.g., MA, MSc, LLM, MRes, Postgraduate Diploma, and Graduate Diploma) excluding the following degrees:

Courses in the Institute of Development Studies, except the MA in Gender and Development and MSc Climate Change, Development and Policy
MSc in Social Research Methods
DPhil combined (1+3 degrees)
International foundation years, postgraduate certificate, International Year One Diploma in Business and Management, and Pre-masters.
Pre-Masters Degrees and Diplomas taught at partner colleges that are validated by Sussex
Masters in Business Administration or Masters in Education
LLM in Corruption, Law and Governance (delivered in Qatar)
Courses within the Brighton and Sussex Medical School

Be assessed as liable to pay fees at the "overseas" (namely the non-EU) rate.
Have sufficient funds to meet your tuition fees and living expenses, after taking account of the possible award of a Chancellor's International Scholarship.
Intend to remain on the programme for which the scholarship is offered.
Students who hold other University of Sussex scholarships will not be eligible for the Chancellor's International Scholarship.
Application procedure
To apply for this scholarship you must first have submitted your application to study through the University of Sussex online postgraduate application system.
When you have applied for your course, apply for the schoalrship using the application form.
Confirmation of submission will be sent automatically following your submission. If you do not receive this, please ensure that you check your junk/deletion folder for this notification as it may be sent directly to these folders depending on your email security settings.
The closing date for applications to be received is 1 May 2017 23:59:00 BST. Applications received after 1 May 2017 will not be considered.
Timetable
1 May: Deadline for all applications to be received
By 31 May: Notification to first choice and short-listed candidates
After 3 July: Notification to successful short-listed candidates if first choice candidates do not take up the scholarship.
Successful applicants
Students accepting a Chancellor's International Scholarship may be required to undertake occasional promotional or support duties for the University of Sussex at times agreed between the student and the University.
Frequently Asked Questions
Are the scholarships available to study in other universities?
No, the Chancellor's International Scholarships can only be held at the University of Sussex.
I am an EU student – am I eligible to apply?
The scholarships are available to students paying the higher "overseas" rate of fee. In most cases EU students will not be eligible unless you have been specifically classified as liable to pay the overseas rate.
If I am a current Sussex student can I apply?
You must be applying for a postgraduate taught degree at Sussex, so you would be eligible if you are completing an Undergraduate degree or Postgraduate Diploma and applying for a Postgraduate taught degree.
How can I find out whether I have been classified as an "overseas" fee paying student?
This information is provided when Sussex makes you an offer of a place on a degree course. If you are uncertain about your fee status you should contact the Postgraduate Admissions Office.
If I am offered a scholarship but defer my place at Sussex, can the scholarship be carried over to the next year?
Unfortunately, it is not possible to carry over a scholarship to another year. You would need to submit a new application for the year in which you wish to enter Sussex.
If I have funding from another source can I also apply for a scholarship?
Yes – the scholarships are available to funded and self-financing students.
Are the scholarships available to study at Research (MPhil, PhD) level?
No – however there are similar scholarships for research students.
If you accept a Chancellor's International Scholarship you will be required to undertake occasional promotional or support duties for the University of Sussex at times agreed between yourself and the University (e.g. providing text for the prospectus or web page). Schools of study may have specific duties they wish you to assist with.
Please note that we do not charge an application fee for our scholarships. We are aware that some students have received phishing emails, purporting to be from Sussex relating to scholarships. If you have any doubts as to the validity of scholarships information from Sussex, please contact pg.enquiries@sussex.ac.uk. Please do not send any payment in respect of scholarships applications for Sussex.
Contact details
Student Funding Team
Student Life Centre
University of Sussex
Bramber House
Falmer
East Sussex
BN1 9QU
UK
Email: cisscholarships@sussex.ac.uk
For more information, please visit official website: www.sussex.ac.uk.
5808 Total Views
1 Views Today
Bikin Polling di PollingKita.com, Informasi Lowongan Kerja di www.InfoKerja.net, Informasi Biaya di www.Biaya.info